I'm all about book discovery so I was very happy to find (via file770) that the Washington Post has published its choices for the best science fiction and fantasy of 2015.
You can find the Washington Post article here.
Their recommendations are below.
Washington Post Top Picks of 2015

Aurora
Kim Stanley Robinson
Orbit
The Fifth Season
N.K. Jemisin
Orbit
The Only Ones
Carola Dibbell
Two Dollar Radio
Three Moments of an Explosion
China Miéville
Del Ray
Touch
Claire North
Redhook
With a list this short, it's inevitable that I find myself thinking phrases that start with the words, "but where's…". Nevertheless, there's a lot to be said for a list that limits itself to 5 books. It requires discipline, and requires that very good books be left to one side, which means that what was chosen must have been chosen for strong reasons on the part of the journalist.
I have already read (and reviewed) Aurora. The others have passed me by. I have seen the Fifth Season listed in so many places that I think I will now purchase it, as something recommended in this many different places must have a good chance of being good.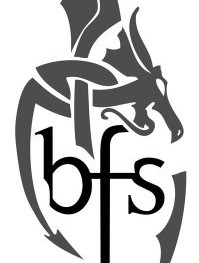 The British Fantasy Awards nominees have been named. I'm quite fond of the way the BFS nominate – they have a democratic nominations process, but the juries can add two further nominees per category as egregious omissions, which means that if the voting public undergoes a collective neurological event and puts a bunch of dross on the ticket, the juries have the ability to claw back some respectability by adding a few candidates that deserve to be there, which provides some ability to correct a failing trajectory. Assuming the jury isn't the one having the neurological event, of course…
The awards ceremony is on October 25th, 2015, so there's some time to read up and decide what you think ought to win. For myself, I have to admit that I have made absolutely no inroads into any of the material below, and much of it doesn't immediately appeal, so I shall perhaps have to make an effort and acquire at least some of the writing below if I'm to understand the context of this award at all.
Best Anthology

The Alchemy Press Book of Urban Mythic 2
ed. Jan Edwards and Jenny Barber
Alchemy Press
Horror Uncut: Tales of Social Insecurity and Economic Unease
ed. by Joel Lane and Tom Johnstone
Gray Friar Press
Lightspeed: Women Destroy Science Fiction Special Issue
ed. Christie Yant
Lightspeed Magazine
The Spectral Book of Horror Stories
ed. Mark Morris
Spectral Press
Terror Tales of Wales
ed. Paul Finch
Gray Friar Press
Best Collection

Black Gods Kiss
Lavie Tidhar
PS Publishing
The Bright Day Is Done
Carole Johnstone
Gray Friar Press
Gifts for the One Who Comes After
Helen Marshall
ChiZine Publications
Nick Nightmare Investigates
Adrian Cole
The Alchemy Press and Airgedlámh Publications
Scruffians! Stories of Better Sodomites
Hal Duncan
Lethe Press
Best Comic / Graphic Novel

Cemetery Girl
Charlaine Harris, Christopher Golden and Don Kramer
Jo Fletcher Books
Grandville Noel
Bryan Talbot
Jonathan Cape
Saga
Brian K. Vaughan and Fiona Staples
Image Comics
Seconds
Bryan Lee O'Malley
SelfMadeHero
Through The Woods
Emily Carroll
Margaret K. McElderry Books
The Wicked + The Divine
Kieron Gillen and Jamie McKelvie
Image Comics
Best Fantasy Novel (the Robert Holdstock Award)

Breed
K.T. Davies
Fox Spirit Books
City of Stairs
Robert Jackson Bennett
Jo Fletcher Books
Cuckoo Song
Frances Hardinge
Macmillan Children's Books
A Man Lies Dreaming
Lavie Tidhar
Hodder & Stoughton
The Moon King
Neil Williamson
NewCon Press
The Relic Guild
Edward Cox
Gollancz
Best Horror Novel (the August Derleth Award)

The End
Gary McMahon
NewCon Press
The Girl With All The Gifts
M.R. Carey
Orbit
The Last Plague
Rich Hawkins
Crowded Quarantine Publications
No One Gets Out Alive
Adam Nevill
Macmillan
Station Eleven
Emily St John Mandel
Knopf
The Unquiet House
Alison Littlewood
Jo Fletcher Books
Best Independent Press

The Alchemy Press
Peter Coleborn
Fox Spirit Books
Adele Wearing
NewCon Press
Ian Whates
Spectral Press
Simon Marshall-Jones
Best Magazine / Periodical

 
 
 
Black Static
ed. Andy Cox
TTA Press
Holdfast Magazine
ed. Laurel Sills and Lucy Smee
Laurel Sills and Lucy Smee
Interzone
ed. Andy Cox
TTA Press
Lightspeed
ed. John Joseph Adams
Lightspeed Magazine
Sein und Werden
ed. Rachel Kendall
ISMs Press
Best Newcomer (the Sydney J. Bounds Award)

The Relic Guild
Edward Cox
Gollancz
The Three
Sarah Lotz
Hodder & Stoughton
Ptichka
Laura Mauro
Horror Uncut: Tales of Social Insecurity and Economic Unease
The Boy With The Porcelain Blade
Den Patrick
Gollancz
The Copper Promise
Jen Williams
Headline
Best Non-Fiction

D.F. Lewis Dreamcatcher Real-Time Reviews
D. F. Lewis
D. F. Lewis
Ginger Nuts of Horror
ed. Jim McLeod
Jim McLeod
Letters to Arkham: The Letters of Ramsey Campbell and August Derleth, 1961–1971
ed. S.T. Joshi
PS Publishing
Rhapsody: Notes on Strange Fictions
Hal Duncan
Lethe Press
Sibilant Fricative: Essays & Reviews
Adam Roberts
Steel Quill Books
Touchstones: Essays on the Fantastic
John Howard
The Alchemy Press
You Are the Hero: A History of Fighting Fantasy Gamebooks
Jonathan Green
Snowbooks
Best Novella

Cold Turkey
Carole Johnstone
TTA Press
Drive
Mark West
Pendragon Press
Newspaper Heart
Stephen Volk
The Spectral Book of Horror Stories
Water For Drowning
Ray Cluley
This Is Horror
Best Short Story

A Change of Heart
Gaie Sebold
Wicked Women
The Girl on the Suicide Bridge
J. A. Mains
Beside The Seaside
Ptichka
Laura Mauro
Horror Uncut: Tales of Social Insecurity and Economic Unease
A Woman's Place
Emma Newman
Two Hundred and Twenty-One Baker Streets
I have not included the Best Artist award above, for which the nominees are Ben Baldwin, Vincent Chong, Les Edwards, Sarah Anne Langton, Karla Ortiz and Daniele Serra.
The World Fantasy Award nominees have been announced, causing my reading list to bulge slightly. They are available at the 2015 Convention Website, but are also reproduced for you here below, in as fancy and readable a format as I am able to manage. I apologise for the lack of an image on the front page, but I just couldn't bring myself to put a picture of that awful statuette on my website.
Novel

The Goblin Emperor
Katherine Addison
Tor Books
City of Stairs
Robert Jackson Bennett
Broadway Books/Jo Fletcher Books
The Bone Clocks
David Mitchell
Random House/Sceptre UK
Area X: The Southern Reach Trilogy
Jeff VanderMeer
Farrar, Straus and Giroux Originals
My Real Children
Jo Walton
Tor Books US/Corsair UK
Novella

We Are All Completely Fine
Daryl Gregory
Tachyon Publications
Where The Trains Turn
Pasi Ilmari Jääskeläinen
Tor.com (19th Nov 2014)
Hollywood North
Michael Libling
The Magazine of Fantasy & Science Fiction, Nov./Dec. 2014
The Mothers of Voorhisville
Mary Rickert
Tor.com (30th Apr 2014)
Grand Jeté (The Great Leap)
Rachel Swirsky
Subterranean Press Magazine, Summer 2014
The Devil in America
Kai Ashante Wilson
Tor.com (2nd April 2014)
Short Story

I Can See Right Through You
Kelly Link
McSweeny's 48
Do You Like to Look at Monsters?
Scott Nicolay
Fedogan & Bremer, chapbook attached to Ana Kai Tangata
Jackalope Wives
Ursula Vernon
Apex Magazine, January 2014
Death's Door Café
Kaaron Warren
Shadows & Tall Trees 2014
The Fisher Queen
Alyssa Wong
The Magazine of Fantasy & Science Fiction, May/June 2014
Best Anthology

 
 
Fearful Symmetries
Ellen Datlow, ed.
ChiZine Publications
Rogues
George R. R. Martin and Gardner Dozois, eds.
Bantam Books/Titan Books
Long Hidden: Speculative Fiction from the Margins of History
Rose Fox and Daniel José Older, eds.
Crossed Genres
Shadows & Tall Trees 2014
Michael Kelly
Undertow Publications
Monstrous Affections: An Anthology of Beastly Tales
Kelly Link and Gavin J. Grant, eds.
Candlewick Press
Collection

Mercy and Other Stories
Rebecca Lloyd
Tartarus Press
Gifts for the One Who Comes After
Helen Marshall
ChiZine Publications
They Do the Same Things Different There
Robert Shearman
ChiZine Publications
The Bitterwood Bible and Other Recountings
Angela Slatter
Tartarus Press
Death at the Blue Elephant
Janeen Webb
Ticonderoga Publications
In addition to the work listed above, there is an Artist category, and special awards are voted on in the professional and non-professional fields. There is also a person selected to receive the lifetime recognition award.